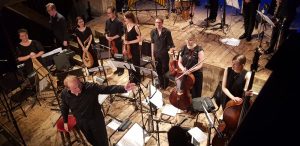 Wednesday 20 June saw a special occasion at the historic Wilton's Music Hall in London, featuring the premiere of a new musical composition by London-based ensemble Tafahum marking the launch of Gingko's momentous New Divan project. The concert featured a new musical composition inspired by the Syrian poet Adonis's new poem, 'Letter to Goethe', to be included in a poetic anthology, A New Divan, commissioned by Gingko as part of this project and due for publication in June 2019.
A New Divan marks the celebration of the 200th anniversary of Goethe's West-Eastern Divan (1819), which brings together twenty-four leading poets – twelve from the 'East' and twelve from the 'West' – in a lyrical conversation inspired by the culture of the 'Other'. These poets seek to continue the dialogue that Johann Wolfgang von Goethe started with Hafiz, the fourteenth-century Persian poet he thought of as his 'twin', the results of which he published in the West-Eastern Divan. The new poems will appear next to English versions of the poems by well-known English-language poets. A New Divan will be published in 2019, along with a new bilingual German-English edition of Goethe's West-Eastern Divan, featuring a new annotated translation by poet, scholar and man of letters, Eric Ormsby, as well as Goethe's original poems and scholarship on the Islamic world.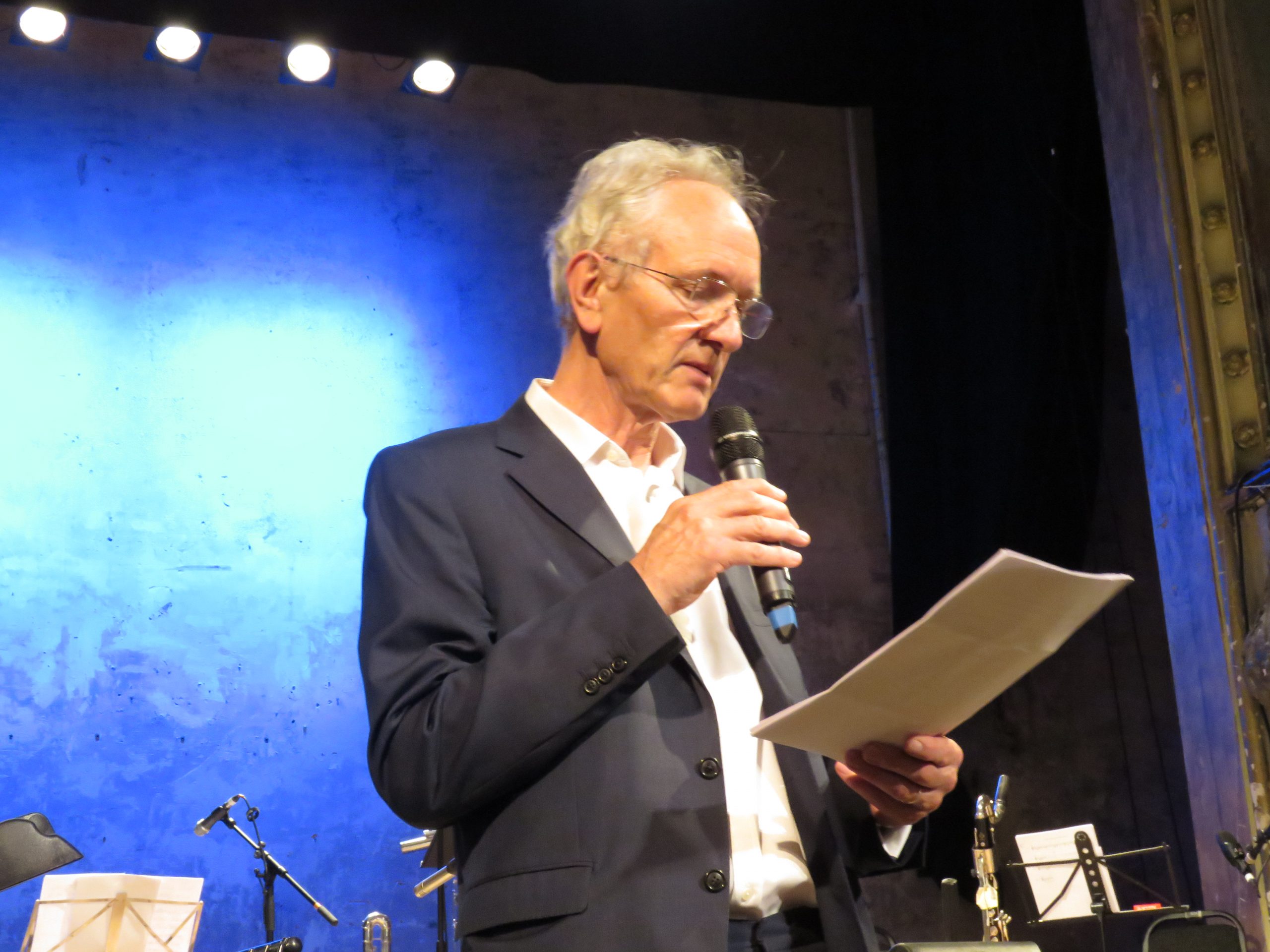 During the concert A New Divan's editor, Bill Swainson, introduced the New Divan project and the names of the English-language poets contributing to A New Divan were announced. Professor Mena Mark Hanna, Dean of the Barenboim-Said Akademie and Gingko trustee, delivered a talk on 'Music and the Non-European'.
The New Divan project will eventually culminate in a celebration of music and poetry hosted in the UK by the Hay, Shubbak, Bradford and Edinburgh Festivals as well as at Leeds Libraries in summer 2019 and in Germany by the Berlin-based Bareboim-Said Akademie in the autumn of the same year.
The poets and translators contributing to Gingko's A New Divan anthology are as follows:
Eastern Poets                                          English-Language Poets
Abbas Baydoun (Lebanon)                         Bill Manhire
Adonis (Syria)                                               Khaled Mattawa
Fadhil Al-Azzawi (Iraq)                               Jorie Graham
Amjad Nasser (Jordan)                                Fady Joudah
Fatemeh Shams (Iran)                                 Dick Davis
Gonca Özmen (Turkey)                               Jo Shapcott
Hafez Mousavi (Iran)                                    Daisy Fried
Iman Mersal (Egypt)                                     Elaine Feinstein
Mohammed Bennis (Morocco)                   Sinead Morrissey
Mourid Barghouti (Palestine)                   George Szirtes
Nujoom Al-Ghanem (UAE)                        Doireann Ní Ghríofa
Reza Mohammedi (Afghanistan)             Nick Laird
Western Poets                                         English-Language Poets
Antonella Anedda (Italy)                             Jamie McKendrick
Homero Aridjis (Mexico)                            Kathleen Jamie
Angélica Freitas (Brazil)                              Tara Bergin
Durs Grünbein (Germany)                         Matthew Sweeney
Clara Janés (Spain)                                         Lavinia Greenlaw
Jaan Kaplinski (Estonia)                              Sasha Dugdale
Khaled Mattawa (USA)                                 –
Gilles Ortlieb (France)                                  Sean O'Brien
Don Paterson (UK)                                        –
Raoul Schrott (Austria)                                Paul Farley
Aleš Šteger (Slovenia)                                   Brian Henry
Jan Wagner (Germany)                               Robin Robertson
The 20 June event was made possible with support from Amal – a Said Foundation project.
The New Divan project is supported using public funding by the National Lottery through Arts Council England.
Click here to learn more about Gingko's New Divan project.