27th July 2017, London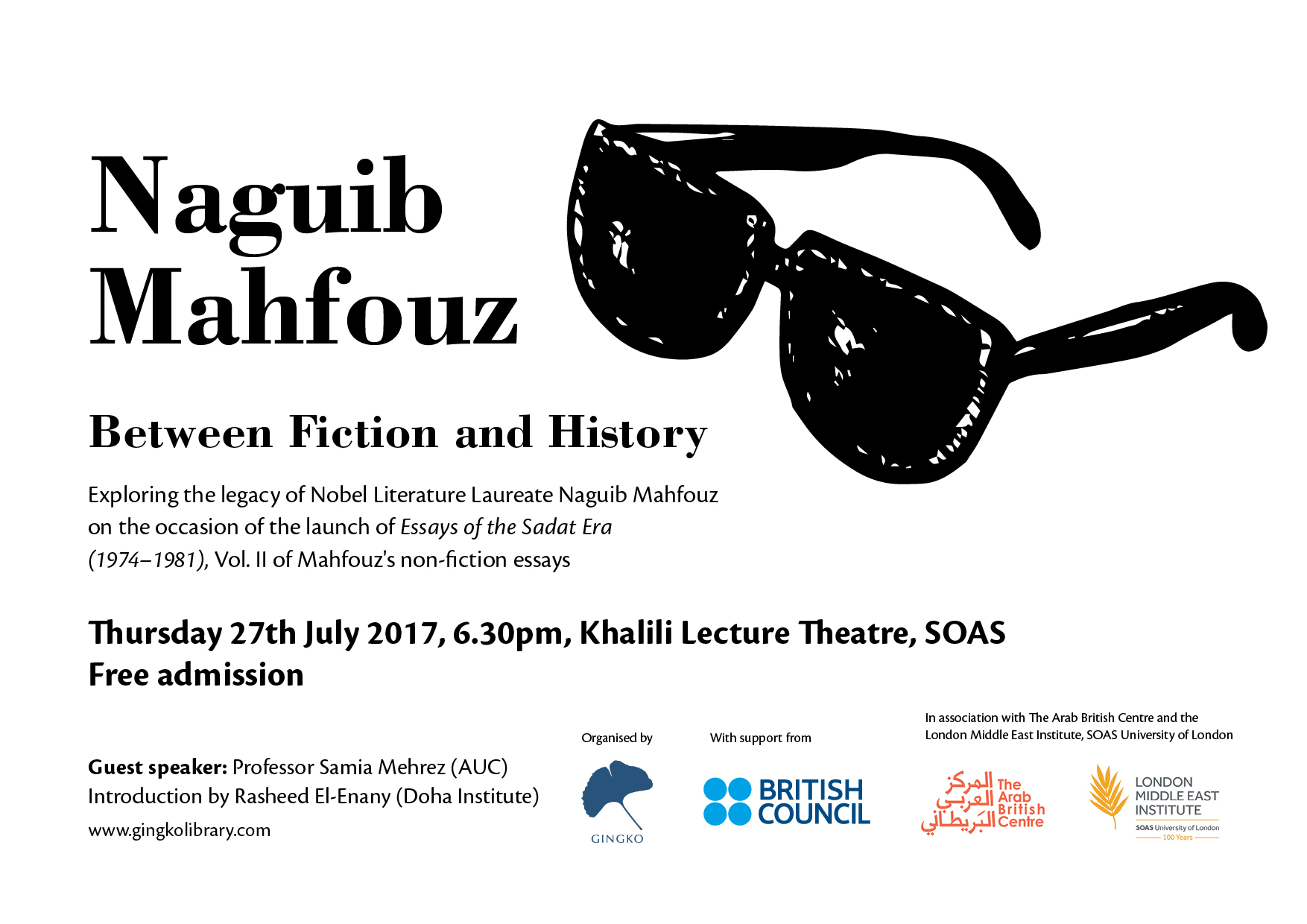 On the occasion of the launch of Essays of the Sadat Era: 1976-81, Gingko hosted an event, with the support of the British Council in association with The Arab British Centre & LMEI, at the Khalili Lecture Theatre in SOAS, which focused on Mahfouz's legacy – his work in general and his relationship between his creative works and more public journalistic output. The event featured a talk by visiting guest lecturer, Samia Mehrez, Professor of Arab and Islamic Civilizations from the American University in Cairo.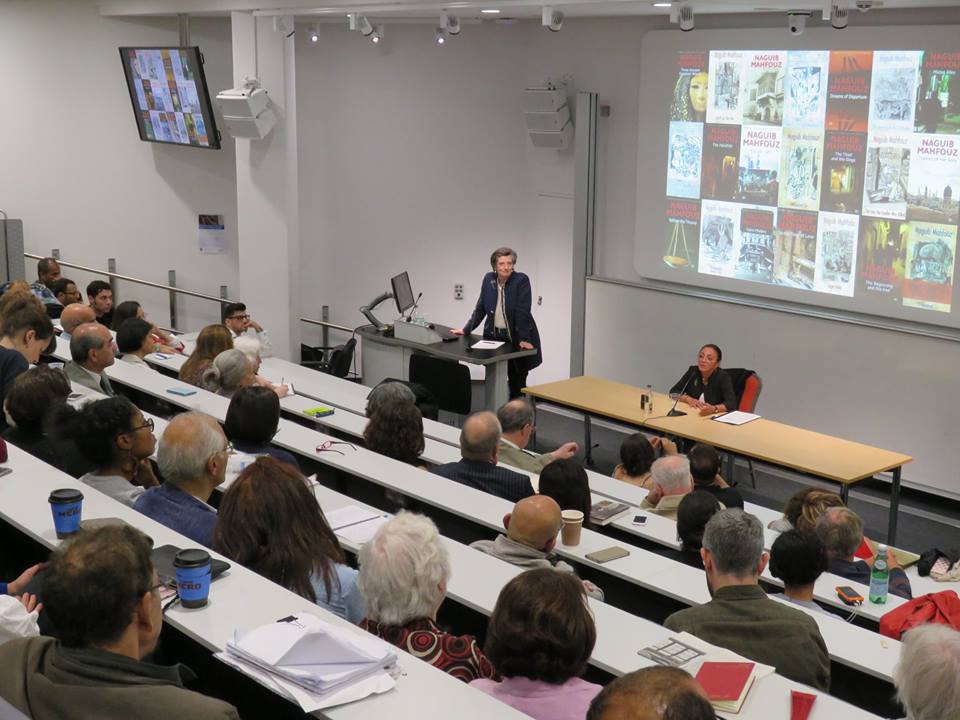 About the book: The essays, appearing in English for the first time, cover a presidency that comprised of some of the most dramatic events in Egyptian history: from Sadat's 'Corrective Revolution' to the Yom Kippur War with Israel and the eventual peace accord between the two countries, as well as his eventual assassination by Islamic extremists in 1981. In this collection Mahfouz deals with diverse political topics, such as socio-economic class, democracy and dictatorship, Islam and extremism.